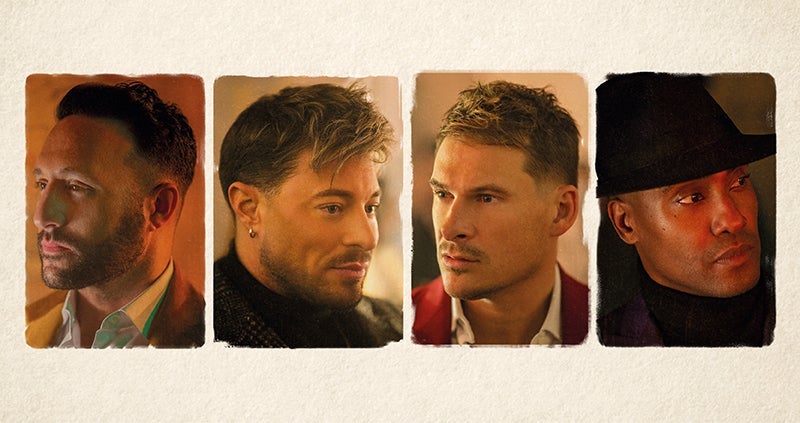 Sep 1, 2022
Throwback Thursday: 20 years of Blue
The early 00s was the golden era of boy/girl bands, and 20 years later we are seeing our favourite bands make their iconic comeback. Earlier this year, Blue announced their new album Heart & Soul will be released on the 9 September, shortly following a UK tour throughout December 2022.
Antony Costa, Duncan James, Lee Ryan, and Simon Webbe will be visiting the OVO Hydro on Monday 19 December, after their postponed 20th-anniversary tour last year… feel old yet?
If you haven't yet got your tickets to see Blue, grab some while you still can, tickets are on sale now.
What better way to celebrate 20 years of Blue than with a throwback Thursday and look back at their career over the years!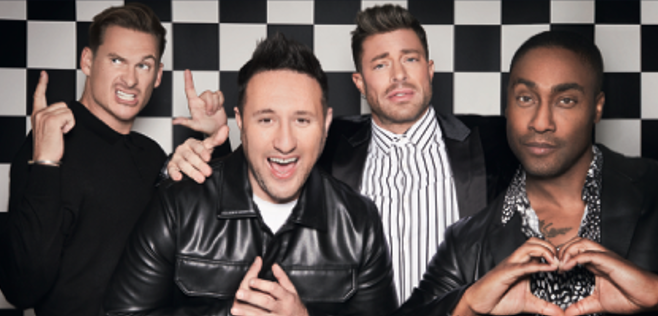 1999: Pre-Blue
Prior to Blue forming, Lee and Antony met while auditioning for a boy band on ITV's This Morning, where Simon Cowell placed Lee and Will Young (who went on to win Pop Idol in 2002) together in a band, unfortunately, Antony was not chosen.
2000–01: All Rise
The boy band didn't quite take off, and in 2000 the boys we now know as Blue formed through mutual connections. In 2001 under their label at the time - Virgin Record, their first album and single were officially released, "All Rise". Their following single "Too Close" reached number one which saw the rise of a new boy band.
2002–05: One Love
In 2002 Blue released their second album One Love, selling over 150,000 copies, along with their single "Sorry Seems to be the Hardest Word" featuring pop legend, Sir Elton John.
By 2003 Blue had won two out of a possible four BRIT Awards, for Best British Breakthrough Act in 2002 and Best British Pop Act in 2003.
Their third album, Guilty, was released in autumn 2003, entering at number one on the UK Albums Chart and selling 100,000 copies on the week of release.
In 2005, the group decided to take a break to focus on their solo careers.
2011–12: Eurovision Song Contest
Flash forward 6 years and the band announced they would reunite to represent the UK in the one and only Eurovision Song Contest, in Düsseldorf, Germany, with their entry 'I Can'. Their return coincided with their tenth anniversary, and we think that's a great way to celebrate!
2012–2019: Roulette and Colours
On 22 June 2012, the band premiered their new song, "Hurt Lovers", which featured as the theme tune for German-based movie Break Up Man. In 2012, Blue released their fourth studio album Roulette, following the release of their fifth studio album Colours in 2015.
2022: Heart & Soul album and 20th Anniversary Tour
The popular pop and R&B group have sold over 15 million records worldwide. With a UK tour planned and new album upcoming Heart & Soul, fans have a lot of new music to look forward to this year
If you haven't got your tickets yet, there's still time to find them here. We would love to hear what your favourite Blue memory is accross our social media channels!