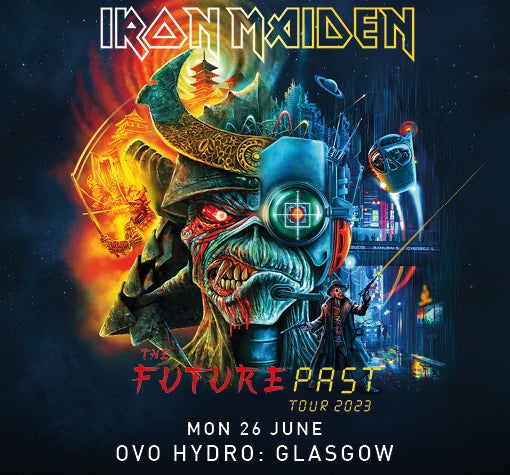 May 16, 2023
Spotlight on Iron Maiden
On this day in 2017 (16 May) the legends of rock, IRON MAIDEN, performed at the OVO Hydro as part of their hugely successful The Book of Souls World Tour. Their 92-minute album The Book Of Souls is nothing less than a masterpiece. The World Tour visited six of the seven continents and 36 countries, including first-ever performances in China, El Salvador and Lithuania.
Their setlist at the Hydro in 2017 took generously from their new album, with the show having a horror Indiana Jones-style set up with a ruined Mayan temple stage and set-pieces. They began the show with frontman Bruce Dickinson, a hooded figure, crouched over a cauldron spilling a sea of dry ice clouds over the stage, the sort of presence that keeps Iron Maiden ridiculously entertaining.
The rock giants were battle-ready on the mighty track Speed of Light and dynamic garage metal track Wrathchild. The marathon riff battle of The Red and the Black left the band slightly dazed, but the crowd were rewarded with escalating energy levels on old favourites Fear of the Dark, Iron Maiden and Number of the Beast. You can view their incredible setlist from their 2017 show here.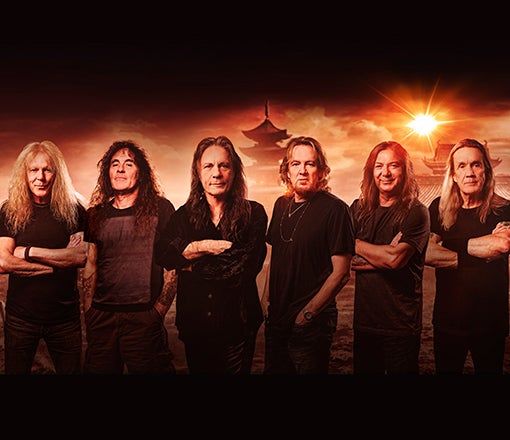 IRON MAIDEN are bringing their new tour to Europe this summer including arena shows in the UK & Ireland. THE FUTURE PAST TOUR will feature previously unperformed songs from the band's most recent studio album, Senjutsu along with a focus on 1986's iconic Somewhere In Time record, plus other classic cuts. We cannot wait to witness another epic show, which is sure to be history in the making, when the UK leg of the tour opens for the first night here at the OVO Hydro on the 26th June 2023.
Iron Maiden are an institution. Over the course of 46 years they have come to embody a spirit of fearless creative independence, dedication to their fans, and a cheerful indifference to their critics that's won them a following that spans every culture, generation, and time-zone. Iron Maiden have more than earned their proudly-held status as one of the most influential bands of all time.
SIGN UP TO OUR NEWSLETTER
Get all the latest show announcements, extra dates and ticket releases for upcoming shows, special ticket offers and promotions straight to your inbox
See What's Coming up at the OVO Hydro