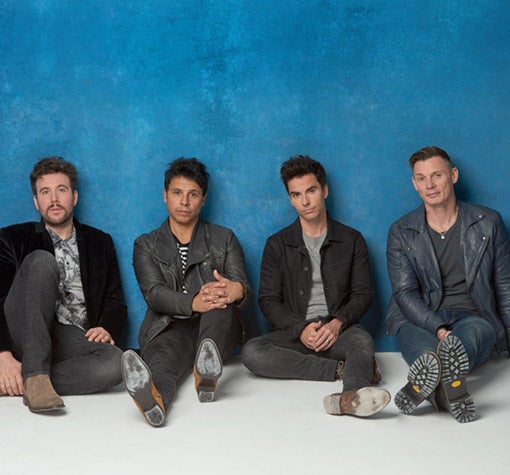 Mar 14, 2022
So You Think You Know Stereophonics?
We're hyped for the return of the mighty Stereophonics at the OVO Hydro on Monday 21st March 2022. The Welsh rockers return to the road for another eagerly anticipated UK arena tour.
In September 2021, Stereophonics unveiled the first single from their 12th album Oochya! - the upbeat yet defiant track Hanging On Your Hinges. Kelly Jones, speaking about the new single and album said, "Hanging On Your Hinges was influenced by my love of early ZZ Top and darker stuff like Masters of Reality (and maybe some Iggy Pop too) and probably nods back to 'Bartender & The Thief'. It's the song on this album that says 'Oochya!' more than anything else, so it's something we wanted the fans to hear first."
Oochya! was released on the 4th March 2022, Kelly explained the meaning behind the name, "The album title [Oochya!] was always a saying me and the band used in the studio to mean 'let's have it', a blast of energy and optimism and that's what we wanted to get across with Hinges."

In 2021, Stereophonics celebrated 25 years since their debut, and are undoubtedly one of the UK's most enduring and loved bands. Having now achieved 8 UK Number One albums (most recently with Oochya! hitting the top spot), 23 Platinum sales awards, 8.5 million albums sold in the UK alone, 5 BRIT nominations and 1 BRIT Award win, Stereophonics stand as undeniable giants of British music.

Take Our Superfan Quiz!

To celebrate the band's return, we're challenging you to the ultimate Stereophonics quiz! Are you a superfan? Think you can tell your Mr Writer from your Local Boy In The Photograph? Test your knowledge and see how well you know the band.

1. "There's things I want, there's things I think I want," is the opening line of which hit song?

2. Which Stereophonics UK number 1 single shares its name with two US states?

3. Which famous Rod Stewart song did the band cover and release as a single in 2001?

4. Drummer Jamie Morrison is the third drummer the band has had. But what band did he originally play for?

5. Below are the titles of Stereophonics first 5 albums, can you put them in order of release?

Just Enough Education to Perform
Performance and Cocktails
Language. Sex. Violence. Other?
Word Gets Around
You've Got to go There to Come Back

6. How many members of the band share the same last name? Bonus points for full names.

7. The lyrics "If I had myself a flying giraffe, you'd have one in a box with a window" are from which hit single?

8. When the band first formed in the early 1990's, before becoming Stereophonics, what name were they originally known as?

9. In what year did Stereophonics take home a BRIT Award for Best New Band?

10. What was the title of Stereophonics debut single?


Check your answers and see how well you did HERE
Sign Up To Our Newsletter
Get all the latest show announcements, extra dates and ticket releases for upcoming shows, special ticket offers and promotions straight to your inbox ⬇️