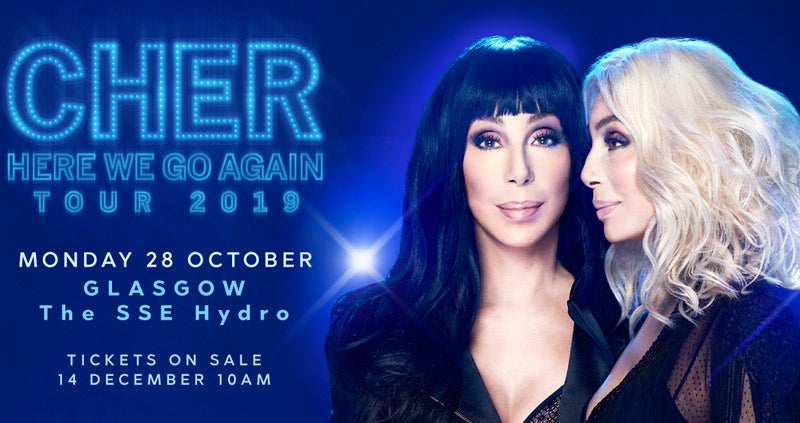 Oct 28, 2022
On this day: Cher edition...
"If we could turn back time" …we would! The 28th of October, marks three years since Cher - The Goddess of Pop, Oscar, Emmy, and GRAMMY Award-winning star, performed at the OVO Hydro. What better way to celebrate, than to flashback to her career and success over the years!
A worldwide superstar for more than five decades, Cher has sold more than 100 million records and dabbled successfully in various fields across the entertainment industry - recording, concerts, film, Broadway acting, television and directing.
Launching her career in the 60s as part of Sonny & Cher, the couple had their first big pop hit in 1965 with "I Got You Babe," which sold more than three million copies. In 1971, the couple landed their very own show The Sonny and Cher Comedy Hour, which ran for three years.
During this period Cher's solo career began flourishing and the iconic superstar made strides in what had long been a male-dominated industry and continues to reign supreme as one of the world's greatest entertainers. In 2000 Cher won a Grammy Award for her iconic dance single "Believe." And currently holds the UK Record for the biggest selling single of all time by a female artist.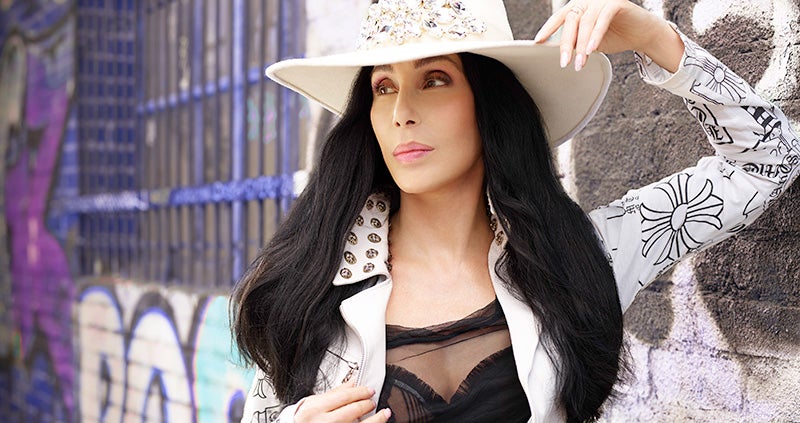 Cher also had success in her acting career, winning an Academy Award for her starring role as an Italian American widow in the romantic comedy Moonstruck (1987). In 2010 she starred opposite Christina Aguilera as a nightclub owner and performer in the movie Burlesque.
Fast forward to 2018, and Cher finally returned to the big screen with a stunning performance in the mega-hit film Mamma Mia! Here We Go Again, followed by the release of her new album inspired by the movie, Dancing Queen.
After 14 years Cher finally delighted fans announcing she would be hitting UK soil in 2019, with her brand new tour 'Here We Go Again World Tour' based on her latest ABBA inspired album, with of course some of her most iconic songs sprinkled in.
She dazzled on stage, with costume and wig changes galore - a visual display of Vegas proportions and a setlist that any worshipping Cher fan would be delighted with. Her glitzy performance proved that she can still put on a spectacular show and is more than worthy of being known as an icon and legend.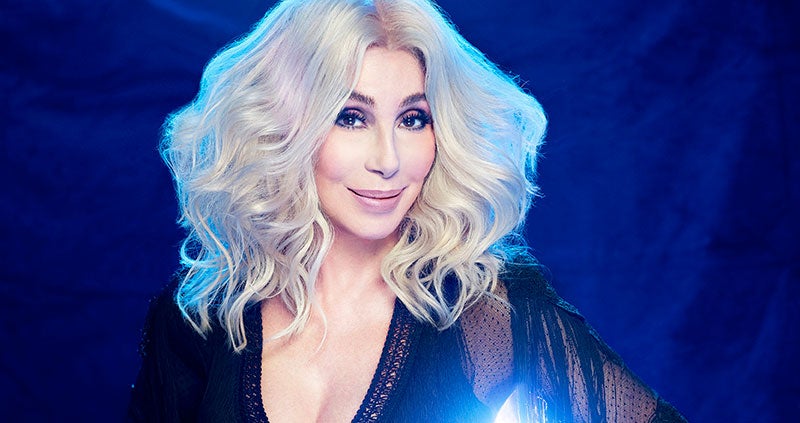 Sign Up To Our Newsletter
Get all the latest show announcements, extra dates and ticket releases for upcoming shows, special ticket offers and promotions straight to your inbox.