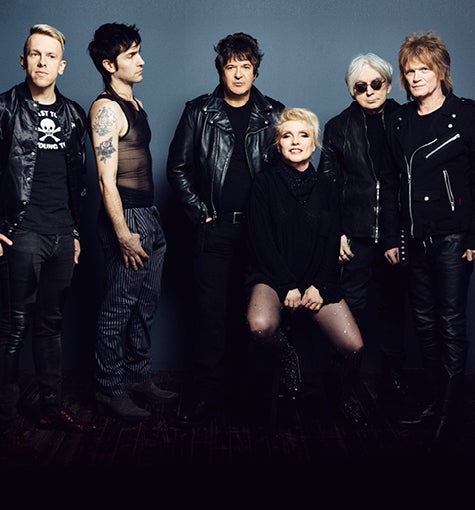 Apr 21, 2022
Are You Blondie's Biggest Fan?
The iconic Blondie are returning to Glasgow with a show at the OVO Hydro on 22 April, and we are so excited!
Debbie Harry, Chris Stein and co will be supported by Johnny Marr for a huge night of rock this Friday. The band formed almost 50 years ago, have sold around 40 million records worldwide, and are considered amongst the most influential punk rock bands in the world.
This will be Blondie's 7th visit to the Scottish Event Campus, having performed at the SEC Armadillo twice in 1999 on the No Exit tour, then again in 2004, 2005 and 2013 before playing in the Hydro in 2017 in support of their latest album Pollinator.
The band's Against The Odds tour starts at the OVO Hydro, meaning fans in Glasgow will be the first to see what the band have up their sleeve with classic hits like 'Sunday Girl', 'Atomic' and 'Denis likely to get you singing!
To celebrate the opening night of Blondie's tour, we've put together a quiz which only Blondie superfans will get 100% on! If you know the difference between Mother and Maria, then this is the quiz for you!

Take Our Blondie Superfan Quiz!
What was the band's first UK no1 single?
How many studio albums have the band released to date?
What is the name of the New York City club where the band made their name?
"I'm in the phone booth, it's the one across the hall" are the opening lyrics to which hit song?
In what year were the band inducted into the Rock & Roll Hall of Fame?
Before settling on Blondie, the band played two shows under their original name, do you know what it was?
Can you put these 5 Blondie albums in order of release?
Which hit song is considered the first rap song to hit no1 in the US?
Drummer Clem Burke briefly play for another famous New York punk rock band in 1987, but which one was it?
Which UK no1 single was a cover, and hit no1 again when Atomic Kitten covered it in 2002?
Check your answers and see how well you did HERE
Sign Up To Our Newsletter
Get all the latest show announcements, extra dates and ticket releases for upcoming shows, special ticket offers and promotions straight to your inbox.