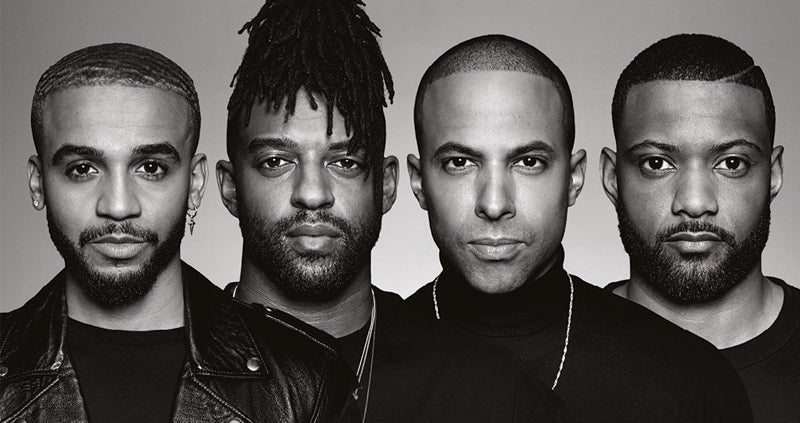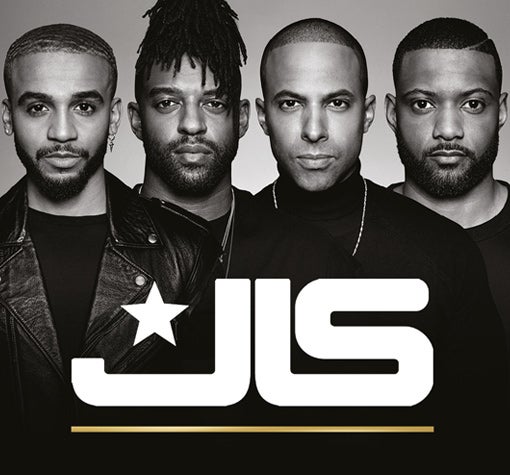 20 Oct

/ 21

1830: Doors open 1900: Show starts 2200: Show finishes

21 Oct

/ 21

1830: Doors open 1900: Show starts 2200: Show finishes
*Event timings issued are a guideline only and may be earlier or later than originally published.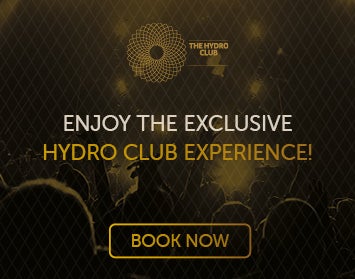 Covid Status: For this event, no COVID-19 test or vaccination proof will be required for entry. For more details on what we need you to do and how we're keeping you safe, please see our COVID-19 Important Information page.

Please read Important Arrival Information below
JLS, originally rescheduled to play OVO Hydro on 06 - 07 July 2021 will now take place on 20 - 21 October 2021. Original tickets remain valid for the new dates.
A message from the organiser:
Due to the current Coronavirus outbreak and the government measures implemented to limit its spread, the JLS June/July 2021 shows have been postponed. The rearranged dates will instead take place in October/November 2021. Customers are advised to keep hold of their tickets as they will be valid for the rescheduled dates. Please see artist website and social media for further statement.
A message from the artist:
We're excited to say the Beat Again Tour WILL be going ahead in October/November 2021! Unfortunately, due to government restrictions, we aren't able to go ahead with the Summer dates but we're so gassed that we still get to see you this year! All current ticket holders are advised to keep hold of their existing tickets, as they will be valid for the rescheduled dates.
It's going to be a huge celebration, so get brushing up on those lyrics, start practising the dance moves and we'll see you all there!!
IMPORTANT ARRIVAL INFORMATION

20-21 October 2021 - JLS

Access to the OVO Hydro on 20-21 October 2021 will look and feel different than usual. Here's what to expect:

Congress Road Closure

The road in front the OVO Hydro will be closed with no access to vehicles including drop off services such as bus and taxi. The Glasgow Taxis pick-up and drop-off point will be closed.

Finnieston Quay Road Closure

Finnieston Quay Road will be partially closed. This will not affect access to the multi-storey car park.

Temporary Structures

Structures, including a covered walkway will sit partly on the OVO Hydro Plaza. Access points into the OVO Hydro remain the same, however, please follow Event Stewards instructions if given.

Barriers

Barriers will be in place surrounding The SEC Campus, our normal access points remain open, and you'll be welcomed by our Event Stewards.

Taxi Rank

The closest Taxi Rank will be located at Pacific Quay. The Pacific Quay taxi rank is a 7 minute walk, ramp access via Bell's Bride. Click here for directions.

For further information on road closures around the SEC Campus, please visit https://www.getreadyglasgow.com/cop26/traffic-and-travel

COVID-19 Customer Update

For more information on COVID safety measures in place and what can be expected when you attend events, please check here.

The SSE Hydro JLS Competition: prize draw terms and conditions

1. The Promoter is OVO. The registered office of OVO (S) Electricity Limited is 1 Rivergate, Temple Quay, Bristol, BS1 6ED.Registered in England & Wales No. 04094263. OVO (S) Electricity Limited is an official sponsor of The SSE Arena, Wembley and the OVO Hydro.
2. The prize draw is open to anyone over the age of 18. The prize draw is not open to anyone directly connected with this prize draw. Employees of the OVO Group and SEC Ltd may enter the prize draw.
3. Entry into this prize draw is deemed to be acceptance of these terms and conditions.
4. There will be 1 prize draw consisting 2 prizes.
5. The prize draw opens at 12:00 BST on Tuesday 19 October and runs until 12:00 BST the following day. Entries received after this time and date will not be considered.
6. You may only enter once on the platform by commenting on the competition post.
7. Every valid entry is entered into a prize draw where entrants could win 4 tickets to JLS at the OVO Hydro on Thursday 21 October 2021.
8. There will be two winners.
9. Children under the age of 18 must be accompanied by an adult if attending as a guest of a prize winner.
10. The winners will be selected at random from all valid entries at 12:00 BST on Wednesday 20 October and notified at that time. Winners must respond and confirm acceptance of the prize by 17:00 BST on that day. In the event that the Promoter does not receive acceptance by this time, the winner will forfeit the prize and a new winner will be selected in their place.
11. No purchase is necessary.
12. The prize is non-transferable and there is no cash alternative. No part or parts of the prize may be substituted for other benefits, items or additions. The prize must not be sold on or transferred or auctioned (for profit or otherwise) to another party. It will become void if sold, transferred or auctioned (for profit or otherwise) and entry to the event will be refused without refund.
13. By entering the prize draw, the prize winners (and their guests) recognise that the Promoter may ask permission to film and photograph them at the event, to participate in reasonable promotional activity including publicity or interviews and for the images/footage to be used for up to five (5) years for promotion purposes. The prize winners (and their guests) waive any and all rights to examine or approve the advertising and promotional material that may be used by the Promoter. The prize winners (and their guests) will be asked to give consent for their names, images or other likeness (without any compensation or further obligation) to be used in any manner and in any medium for advertising, marketing, public relations or other promotional purposes in connection with SSE Reward, except where prohibited by law. The prize winners can opt out of any promotional activity by the Promoter by notifying the Promoter at any time.
14. The Promoter reserves the right to alter, amend or terminate the prize draws or prizes without prior notice.
15. In the event of the prize being cancelled or postponed by a performer, organiser or the venue, the Promoter accepts no liability for cancellation or delay and is not obliged to make any refund or pay any compensation for associated expenditure (including but not limited to accommodation and travel).
16. The Promoter's decision is final, and no correspondence will be entered into.
17. The Promoter accepts no liability for lost entries. The Promoter and their agents accept no responsibility for difficulties experienced in submitting an entry to these prize draws, including any technical, hardware or software failures of any kind or lost or unavailable network connections which may limit or prohibit an eligible entrant's ability to participate in the prize draws.
18. Tickets are personal revocable licences and shall at all times remain the property of the Promoter. If a ticket is re-sold, transferred or advertised whether or not for profit, commercial gain or in the course of business by anyone other than the Promoter, or an authorised sub-agent, it will be void and the ticket holder will be refused entry to, or ejected from, the venue without refund.
19. The winners and their guests must at all times maintain acceptable and proper standards of behaviour during the course of the prize and comply with all rules and regulations laid down by those providing the elements of the prizes, including without limitation those relating to the event and these prize conditions.
20. Transport to and from the venue and all other incidentals associated with the event, will be the responsibility of the winners and guests. The Promoter shall have no responsibility in relation to travel to and from the venue and other incidentals.
21. To the maximum extent permitted by law, the Promoter accepts no liability for any loss, damage and/or personal injury suffered by the winners or any guests chosen to participate with the winner in the prize as a result of their participation in the prize draws and/or arising out of the winner's enjoyment of the prize.
22. The Promoter reserves the right to exclude any entries at its complete discretion, including those entries which the Promoter believes to be fraudulent, or based on misconduct.
23. By entering these prize draws, entrants agree to the personal data they supply being used by the Promoter to administer the prizes and for associated marketing and public relations material as set out in clause 13.
24. These prize draws and these terms are governed by English law and are subject to the exclusive jurisdiction of English Courts.
25. Prize draw results and the name and county of major prize winners will be available after 25 October 2021 by emailing team@sseguest.com


VIP PACKAGES

Meet & Greet Package - £255.40

This package includes a top price seated ticket to see JLS live in concert
Have your photo taken with the band
Receive a limited edition show specific print, pre-signed by all 4 members of JLS
Collect your VIP laminate and limited edition gift chosen by the band
Access to the merchandise stand before other members of the public

Best Seat VIP Package - £123.70

This package includes a top price seated ticket to see JLS live in concert
Receive a limited edition show specific print, pre-signed by all 4 members of JLS
Collect your VIP laminate and limited edition gift chosen by the band


Digital Tickets

Your mobile is now your ticket.

Delivering the best purchase experience, digital tickets removes the inconvenience of visiting the box office in person or making a call to book. Purchase via ovohydro.com or sec.co.uk and your tickets will be delivered straight to your device, when available. Your tickets will be stored in your TM account and can be accessed via the TM mobile app.

No more worrying if tickets will arrive in the post or hoping you get them in time for that important gift. The stress of losing or forgetting your tickets will be replaced with the confidence of knowing that they are stored securely on your device and are available for you at any time.

Transfer tickets quickly and easily to all members of your party, giving you the freedom to plan your journey to the venue. No need for everyone to arrive together or wait for that friend who is held up.

For more information about digital tickets, please click here.
20 - 21 Oct / 21

Rescheduled from original dates in November and December 2020

£33.50 - £62.45

(Inc admin fee) + fulfilment

Accessible Ticket Booking Line:
0141 576 3230 (replaces 0800 952 0110 temporarily) (open Mon-Fri 9am-2pm)