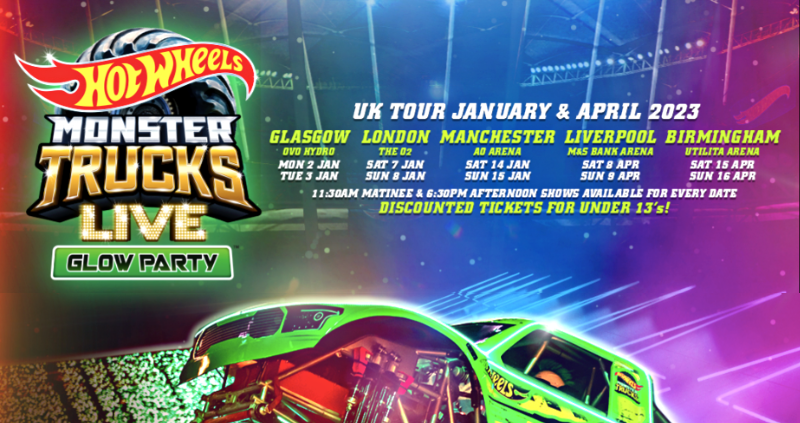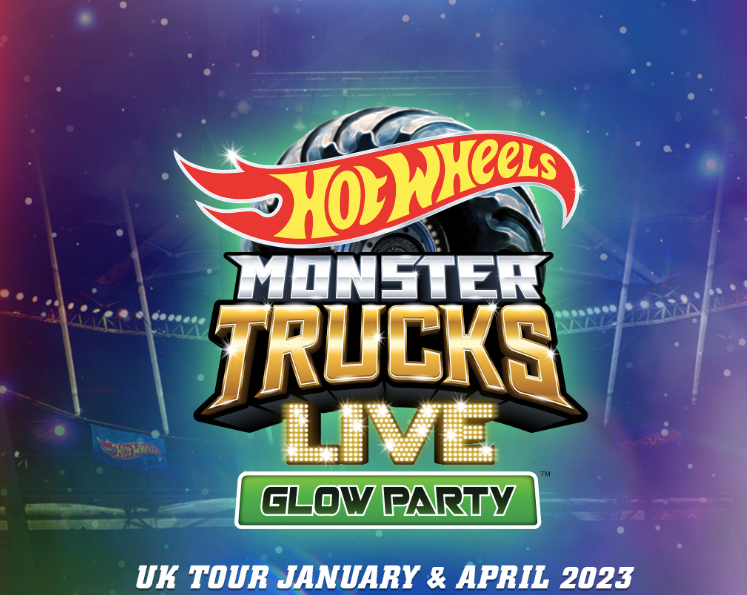 Hot Wheels Monster Trucks Live: Glow Party
2 Jan

/ 23

DOORS: 10am

Start 11.30am

2 Jan

/ 23

DOORS: 5pm

Start 6.30pm

3 Jan

/ 23

DOORS: 10am

Start 11.30am

3 Jan

/ 23

DOORS: 5pm

Start 6.30pm

*Event timings issued are a guideline only and may be earlier or later than originally published.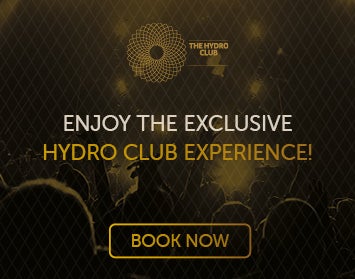 The newly launched Hot Wheels Monster Trucks Live Glow Party will light up the UK in 2023. Fans of all ages will be dazzled as they watch the iconic Hot Wheels Monster Trucks light up the floor in this one-of-a-kind, high-energy Glow Party experience when the huge rip-roaring trucks roll into Glasgow.
The thrilling new experience brings audiences the only opportunity to watch their favourite Hot Wheels Monster Trucks - Mega Wrex™, Tiger Shark™, Boneshaker™, Bigfoot® and more, plus the all-new Gunkster™ - LIGHT UP the floor in outrageous monster trucks competitions and battles.
Event performances will also feature spectacular laser light shows exhilarating dance parties, and Hot Wheels toy giveaways. Plus, a special appearance from the car-eating, fire-breathing transforming robot MEGASAURUS, and the electrifying high-flyers of Hot Wheels Monster Trucks Live, Freestyle Motocross! Special children's pricing is available for all shows providing a BIG value for the whole family!
An exciting Crash Zone Pre-Show Party will be held before every performance. The unique experience provides fans access to the competition floor to see the outrageous designs and epic size of the Hot Wheels Monster Trucks along with autograph signings from their favourite drivers and performers. Each ticket includes an autograph card plus a souvenir pass and lanyard exclusive to Crash Zone attendees!
COVID-19 Customer Update

For more information on COVID safety measures in place and what can be expected when you attend events, please check here.

Digital Tickets

Your mobile is now your ticket.

Delivering the best purchase experience, digital tickets removes the inconvenience of visiting the box office in person or making a call to book. Purchase via OVOhydro.com or sec.co.uk and your tickets will be delivered straight to your device, when available. Your tickets will be stored in your TM account and can be accessed via the TM mobile app.

No more worrying if tickets will arrive in the post or hoping you get them in time for that important gift. The stress of losing or forgetting your tickets will be replaced with the confidence of knowing that they are stored securely on your device and are available for you at any time.

Transfer tickets quickly and easily to all members of your party, giving you the freedom to plan your journey to the venue. No need for everyone to arrive together or wait for that friend who is held up.

For more information about digital tickets, please click here.

Accessible Ticket Booking

Customers who wish to buy tickets for accessible positions can do so online via our websites (ticketing powered by Ticketmaster), or by using our accessible booking line on 0141 576 3230 (replaces 0800 952 0110 temporarily) (open Mon-Fri 9am-2pm).

Important Ticket Information

Please note: The SEC Box office is temporarily closed. We are currently processing all ticket purchases online rather than at the SEC Box Office for the foreseeable future.

Accessible tickets can be booked online, or you can call 0141 576 3230 (replaces 0800 952 0110 temporarily) (open Mon-Fri 9am-2pm).
02 - 03 Jan / 23

£29.60 - £57.95

(inc admin fee) + fulfilment

Ticket limit: 6 per person

Age 2 - 12 classed as child. Under 2's don't require a ticket as long as they sit on a lap