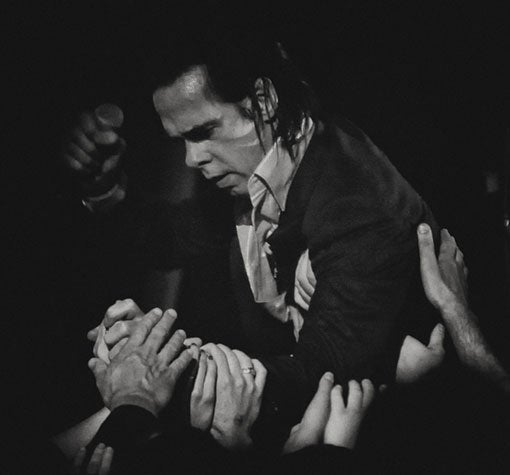 Nick Cave & The Bad Seeds
There are currently no events scheduled for this artist. To ensure you are informed as soon as a new event date is announced, please enter your contact details on the sign up form below.
---
Join our mailing list to receive marketing emails from Scottish Event Campus and its subsidiary, QD Events Limited, which includes: e-newsletters, new show announcements, presales, extra dates and performances, extra ticket releases for upcoming shows, special ticket offers, offers and promotions and ticket competitions offered by us at all SEC venues (Scottish Event Campus, OVO Hydro, The Armadillo, The Hydro Club & other allocations we secure).

If you would prefer not to hear from us anymore, at any time you can unsubscribe from receiving our emails by clicking the unsubscribe link at the bottom of any email you receive from us.
One of the most critically acclaimed acts working today, Nick Cave & The Bad Seeds have sold over 5 million albums worldwide to date. Their influence has been profound and far-reaching and they remain one of the most powerful and exciting acts in the world. 'Skeleton Tree' - their 16th studio album - released the day after the premiere of One More Time With Feeling - charted at number 1 in 8 countries with a further 11 top 5s and numerous top 20 positions. The album gained the band their highest ever position in the UK: 2 and US: 27.