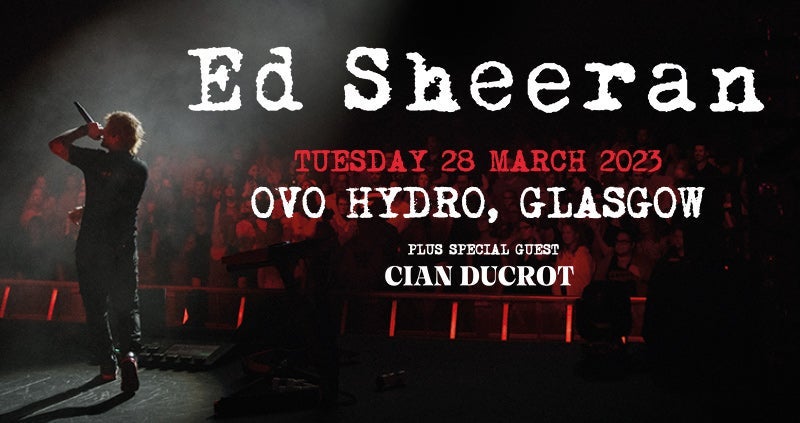 Mar 16, 2023
A Night To Remember: Ed Sheeran Live in Glasgow
Great news for Ed Sheeran fans! This month the legendary singer-songwriter announced he would be performing live here at the OVO Hydro following the announcement of his upcoming new album. He is set to perform in Glasgow, 28 March 2023, as part of a few select UK & European arena shows.
Ed Sheeran is set to release his new album '-' (Subtract) - the last in his decade-spanning mathematical album era - on 5 May 2023 through Asylum/Atlantic. The album revisits his roots and was inspired by his personal struggles, Subtract presents one of the biggest stars on the planet at his most vulnerable and honest.
Sheeran is known for his incredible performances and has a reputation for putting on a spectacular show. We can expect to hear many of his hit songs from his previous albums, as well as his brand-new single. Sheeran is also known for his collaborations with various artists. His special guest will be Cian Ducrot here at the OVO Hydro.
With his unique sound, catchy tunes, and spectacular live performances, don't miss your chance to experience what promises to be a night to remember. Or, why not grab some tickets to treat the special lady in your life this Mother's Day!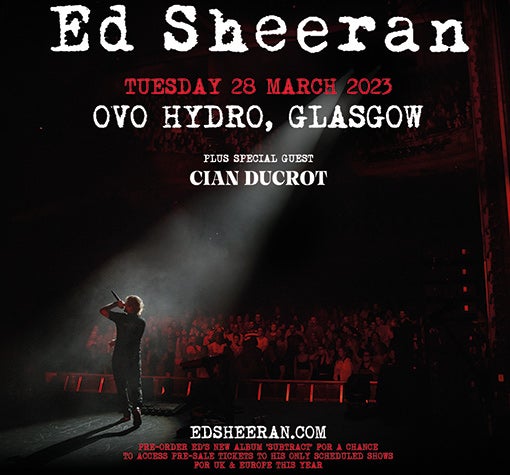 Ed Sheeran
Tuesday 28 March 2023
See What's Coming Up at OVO Hydro
Sign Up To Our Newsletter
Get all the latest show announcements, extra dates and ticket releases for upcoming shows, special ticket offers and promotions straight to your inbox ⬇️