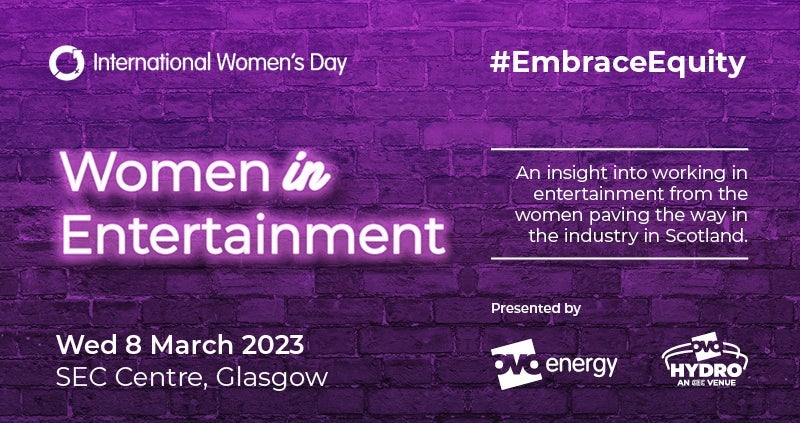 Mar 7, 2023
International Women's Day 2023
On the 8th of March, we celebrate International Women's Day and take the opportunity to recognize the social, economic, cultural, and political achievements of the individuals advocating for equity. The theme for International Women's Day changes every year and aims to highlight specific issues and challenges faced worldwide.
This year the theme of International Women's Day is 'Embrace Equity'. Embracing equity means actively and intentionally working towards creating a fair and just society where everyone has the opportunity to succeed and thrive, regardless of their race, gender, ethnicity, religion, sexual orientation, or any other characteristic. It means recognizing and valuing the unique experiences and perspectives of individuals from diverse backgrounds and ensuring that everyone has a voice and a seat at the table.
The OVO Hydro and SEC continue to celebrate and embrace the achievements of women while recognizing the importance of equity. We aim to offer a platform for women to share their stories, experiences, and challenges. On International Women's Day (and beyond), let's come together to Embrace Equity, challenge gender biases, and promote empowerment. Collective activism is what drives change.
Join us and Celebrate International Women's Day 2023
This year the SEC and OVO Energy bring together industry figures including performers, presenters, and promoters for a panel discussion unpacking gender equity in Scotland's entertainment industry before renowned feminist Lizzo takes the OVO Hydro stage for the venue's biggest-ever celebration of International Women's Day. "Women in Entertainment", presented by SEC and OVO Energy, will be hosted by STV's Laura Boyd, and the panel, which includes comedian Karen Dunbar, TV personality and podcaster Roisin Kelly, and rising star DJ TAAHLIAH, will discuss their personal experiences pursuing careers in entertainment for a clear picture of the industry's challenges and opportunities.
As Scotland's home of live entertainment, Scottish Event Campus provides the perfect host for such a discussion, which will invite the public to hear the stories of Scotland's inspiring women in entertainment. OVO Hydro bucks the trends in the industry with women occupying some of its most senior positions, with Head of Live Entertainment Ticketing Julie Carson, also joining the panel, alongside close venue partners DF Concerts & Events, represented by event manager Katt Lingard.
All funds raised are being put towards the local charity Glasgow Women's Aid. Glasgow Women's Aid support Women, Children, and Young People experiencing Domestic Abuse.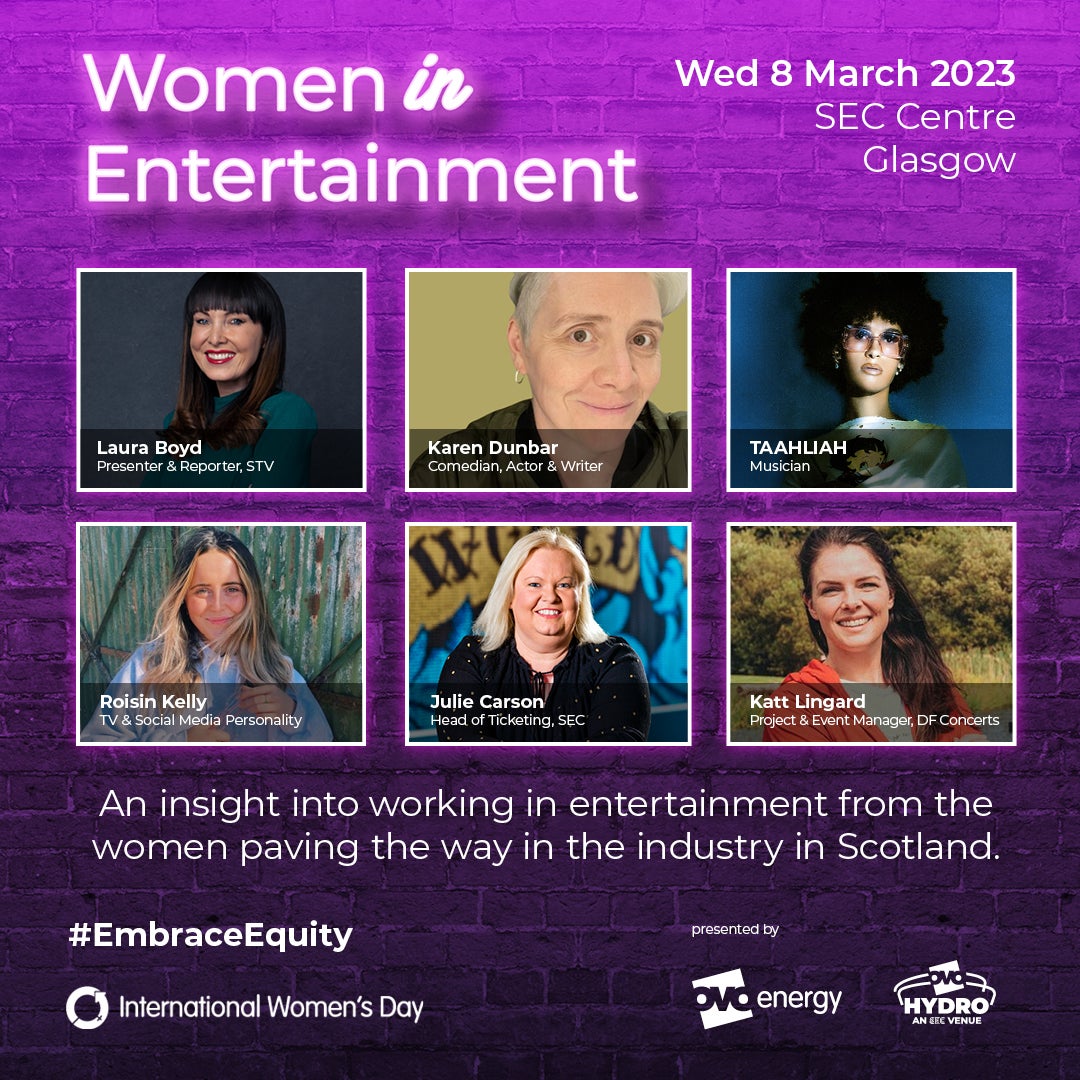 IWD 2023: Women in Entertainment
08 March 2023
Celebrate with Lizzo
After an insightful afternoon spent with the amazing women of our panel, what better way to end International Women's Day than to celebrate with feminist and activist Lizzo, who will be taking centre stage at the OVO Hydro.
Lizzo is a great example of a woman who embodies the spirit of International Women's Day. As a successful singer, musician, rapper, and songwriter, Lizzo has used her platform to promote self-love, body positivity, and empowerment for women. She has been a vocal advocate for diversity and inclusivity in the entertainment industry, and her message of self-acceptance has resonated with fans around the world.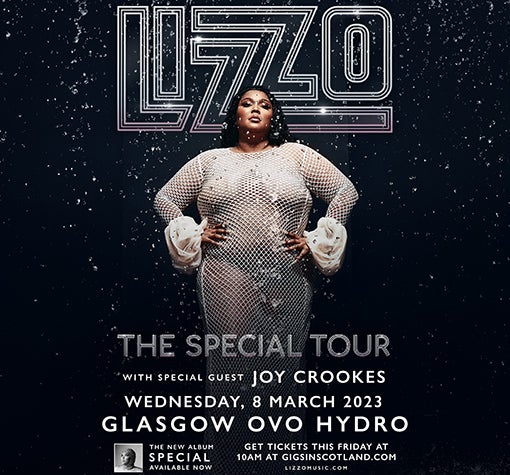 Lizzo has been open about her own experiences with body shaming and discrimination, and she has used her platform to speak out against these issues. She has also been a champion for mental health, advocating for greater awareness and support for individuals struggling with mental health issues.
Through her music and her advocacy work, Lizzo has become a role model for women of all ages and backgrounds. She encourages women to embrace their bodies and their identities and to celebrate their own unique strengths and talents. Together, we celebrate women like Lizzo who are making a positive impact in the world and advocating for greater gender equity and social justice.
Women In Music
Of course, we can't forget to mention and celebrate the achievements of women in the music industry. There have been many influential musicians throughout history who have been an advocate for equity, including Billie Holiday, Aretha Franklin, Janis Joplin, Nina Simone, Madonna, Kim Petras, Beyoncé, and Lady Gaga, among many others. These women have not only achieved great success in the music industry but have also used their platforms to advocate for gender equity and to raise awareness about important social and political issues.
Today, there are many talented female musicians in various genres, including pop, rock, R&B, hip-hop, and classical music. However, women continue to be underrepresented in many areas of the music industry, including as producers, engineers, and executives. International Women's Day offers the opportunity to recognize the important contributions of women in the music industry and all other industries while advocating for greater gender equity and inclusion in their fields.
Happy International Women's Day from everyone here at the OVO Hydro!