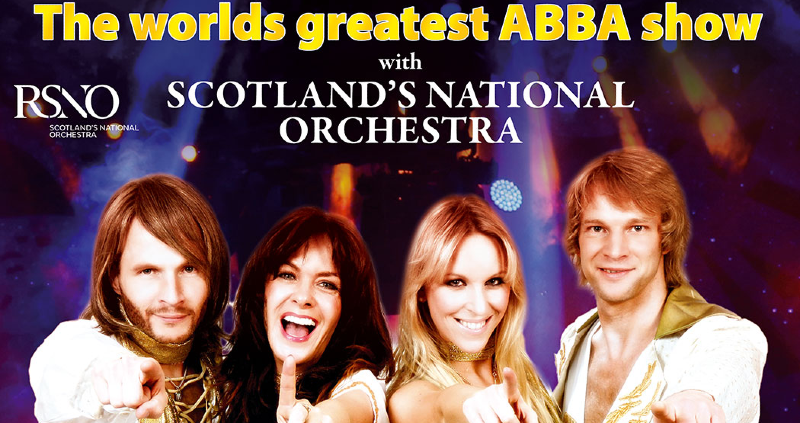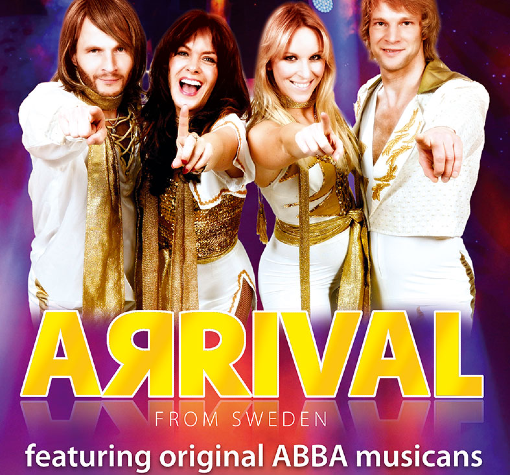 The Music Of ABBA
It's the Greatest Party Ever - Friday 14th January 2022
'ARRIVAL - The World's Greatest ABBA Show' comes to Glasgow's OVO Hydro on January 14th, 2022, Featuring original ABBA musicians and the RSNO, Scotland's National Orchestra. It's like ABBA never left!

ARRIVAL has performed nearly 6 times as many shows than the original ABBA (and for over 2 million people worldwide in 60 different countries). The biggest show was in The Hollywood Bowl, United States with nearly 30,000 people!
ABBA still sell around 2 million records a year. This show packs all their greatest hits into a 2-hour musical extravaganza. The show follows the ABBA story from their Eurovision beginnings all the way to major chart success.
It is performed by Sweden's Arrival, a world-renowned group, who bring ABBA to life, together with Scotland's National Orchestra, the RSNO.

ARRIVAL has had phenomenal success around the globe reaching audiences in India, Spain and the USA, climaxing with 3 sold-out performances in the USA in 2017. The new Arena production is even more Epic with enhanced lighting, sound and vision.
​​​​
The show kicks off at the tail end of the 60s when Bjorn, Benny, Agnetha and Frida meet to play together for the very first time. Throughout the course of the production, the audience is led on a magical journey through the rise and rise of ABBA. Featuring all the classic songs such as Super Trouper, Waterloo, SOS, Mamma Mia, Dancing Queen, Money Money Money, Knowing Me Knowing You and many more, this promises to be the must-see event of 2022.

It's sure to be a night of platform-boots and lycra-leggings, as undoubtably the world's most authentic ABBA show to date starring ARRIVAL and The RSNO comes to Glasgow on 14th January 2022.