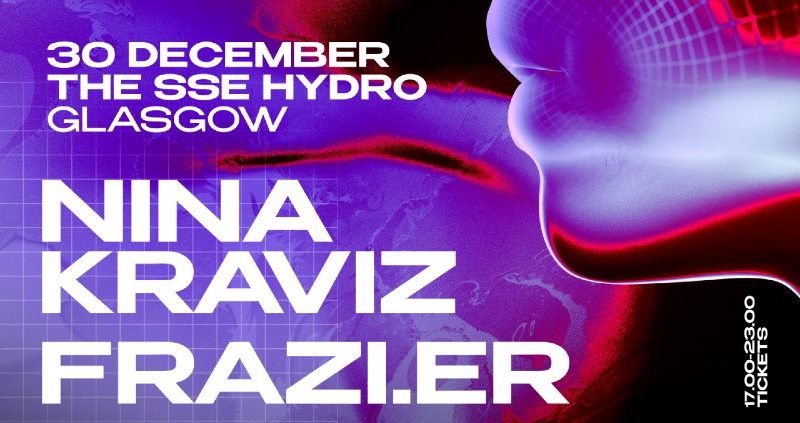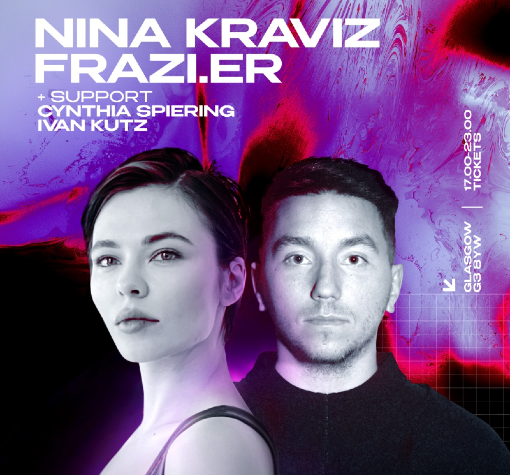 Nina Kraviz & Frazi.er
Nina Kraviz & Frazi.er headline event at the OVO Hydro is Glasgow's largest ever indoor techno event and the first of its kind to take place at this unique venue.
Russian superstar Nina Kraviz will join forces with the nations favourite, Frazi.er for this historic music event that will close out 2021 with an almighty bang. The event will also have support from Dutch talent Cynthia Spiering & Platform 18 head honcho Ivan Kutz.
You're in for high energy techno, mind-blowing production, indoor pyrotechnics & a perfect way to celebrate Christmas & New Year with like minded ravers!
For your ultimate clubbing experience we will be continuing to support the no camera's on the dancefloor policy and relaxed dress code which has been pioneered throughout the UK.